Product Guarantee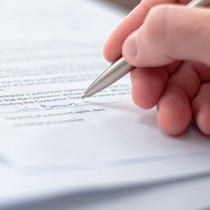 3 Year Guarantee
Marleton Cross Limited (MX Group) hopes you are satisfied with your purchase and in the unlikely event that you encounter a problem which is caused exclusively by the MX Group manufactured product (the "product") we will take responsibility on the terms set out here.
We guarantee this component, in the following terms, for a period of 3 years, from the date of delivery, against mechanical defects arising from faulty materials or from poor workmanship, providing the product has been:
Installed in accordance with the fitting instructions (oral or written), technical information supplied and/or associated advertising;
Used strictly in accordance with all our instructions (oral or written), associated advertising and technical data (including product information and specification sheets) current at the time of purchase and good working practice.
The MX Group at its discretion undertake to repair or replace without charge, provided the product has been properly installed, maintained and operated in accordance with the operating instructions.
This product must not be modified, repaired or taken apart except by a person authorised by the MX Group.
What is not covered by this guarantee?
1. Any product found to be defective during this period, as the result of misuse or damage, or the effects of scaling, will not be covered by this guarantee.
2. Breakdown due to:
a)       Use other than domestic use by you or your resident family
b)       Willful act or neglect
c)       Any malfunction resulting from the incorrect use or quality of water or incorrect setting of controls; and
d)      Faulty installation.
3. Repair costs for damage caused by foreign objects of substances or the inappropriate use of jointing compounds or blow torches.
4. Total loss of the product due to non-availability of parts or other reason, (MX Group will maintain stocks of spare parts for repair for at least 5 years from end of product line to cover this guarantee).
5. Compensations for loss of use of the product or consequential loss of any kind.
6. Call out charges where no fault has been found with the appliance.
7. The cost of repair or replacement of pressure relief devices, showerheads, hoses, riser rails and/or wall bracket, tiles, cubicles or any other parts installed at the same time.
8. The cost of routine maintenance, adjustments, overhaul modifications or loss or damage arising there from, including the cost of repairing damage, breakdown, malfunction caused by corrosion, furring, pipe scaling, limescale, system debris or frost.
9. Units purchased and installed other than in the United Kingdom.

Limitations
1. This guarantee lasts for a single continuous period of 3 years from the date of delivery by MX Group to you the customer.
2. This guarantee is personal to the original purchaser of the product and is not transferable.
3. Original proof of purchase(s) must be shown for any claim under this guarantee.
4. This guarantee does not cover any components that have been modified, altered or transformed in any way.
5. This guarantee applies to an original installation in accordance to our fitting instructions and does not cover previously installed components (showroom displays etc) or components that have been moved from their original installation position for any reason.
6. This guarantee applies only to manufacturing or material defects. It does not apply to normal wear and tear, accidental damage, inappropriate use (including inappropriate cleaning) or other events outside the manufacturer's control.
7. This guarantee applies only to the product itself and any liability on behalf of MX Group is limited to the cost of the component.
8. If a product is deemed to be of faulty manufacture MX Group will at their discretion replace or repair the component. Any related consequential loss or damage is excluded.
9. No claim will be accepted if a product is installed with a fault (ours or otherwise) that would have been clearly evident before installation.
10. We make no representations, and exclude any and all liability, in respect of any third party products or services supplied by way of extensions to this guarantee.

Liability
1. Except as required or agreed by us, you will not in any circumstances return any of the product to us, and where the property in any of the goods returned to us has passed to you, they will nevertheless remain your property and at your risk unless we have agreed otherwise in writing before their return.
2. Except as stated above, we will not be liable for any direct, consequential or other loss, damage or injury suffered or incurred by you, and you will indemnify us fully against any claims made by third parties, in respect of the goods or otherwise arising from the contract. 
3. Nothing contained in the contract will be treated as excluding or restricting any liability on our part for death or personal injury resulting from our negligence.
4. Except as stated above, and to the fullest extent permitted by law, all conditions, warranties and representations, whether express or implied, statutory or otherwise in relation to the product (other than such as relate to title to the component) are excluded.
5. You acknowledge that our prices for the goods reflect these Terms and Conditions, and accordingly that you accept the above limitations on and exclusions of liability in exchange for those prices.
6. When providing information to MX-Group you understand that you are doing this subject to our terms and other policies (including data protection) we have in place from time to time, copies of which are available on our website www.mx-group.com or on request as per the MX Group contact details given herein.
7. This guarantee does not affect your statutory rights.

MX GROUP GUARANTEE SERVICE POLICY
In the event of you needing to contact the MX Group Customer Care Department, the following procedure should be followed:
1. Before telephoning on 0845 505 2211 the MX Group Customer Care Department you should ensure you have the original proof of purchase, model number (printed on the valve) and date of purchase your contact details and the postcode where the unit is installed.
2. The MX Group Customer Care Department will be able to tell you whether the fault can be simply rectified by the provision of a replacement part or arrange an on site visit by a Qualified Service Engineer.
3. If a service call is required it will be booked and the date of the call confirmed. You or a representative (over the age of 18 years) must be present during the entire engineers visit. The engineer will not be able to repair or replace or advise on product not supplied as part of the component.
4. A charge will be made in the event of an aborted service call by you, but not by us, or where a call under the terms of guarantee has been booked and failure is not related to product supplied by MX Group (i.e Scaling and furring, incorrect water pressure, or other plumbing problem unrelated to the normal function of the components).
5. If the product is no longer covered by the guarantee, a charge will be made for the site visit and for any parts supplied.
6. Service charges are based on the account being settled when work is complete, the engineer will then request payment for the invoice. If this is not made to the service engineer or settled within ten working days, an administration charge will be added.