Care For Your Product
To find out how to care for your product simply select from the information on the right.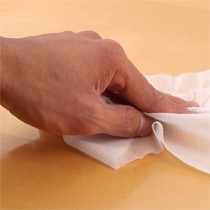 Shower Trays
Water feeds where possible should not be connected to a water softener system as salts used with some types of units may discolour the surface.
It is normal for small amounts of localized water to be retained in the shower tray after use which should be wiped dry immediately to prevent build up of mineral sediments.
The shower tray should be cleaned with warm, soapy water only. Do not use scourers, abrasives or chemical cleaners.