Care For Your Product
To find out how to care for your product simply select from the information on the right.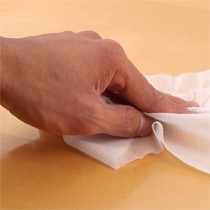 Electric Showers
Cleaning Instructions (all types)
The showerhead should be cleaned periodically to remove lime scale or debris, which will reduce the performance of the shower. Frequency of cleaning will vary according to local water quality.
If scale deposits are stubborn, soak the showerhead in proprietary limescale remover and rinse thoroughly before use.
WARNING Avoid risk of scalding. Always check water temperature before using the shower.
NB: Only a qualified engineer should service the shower unit.