Electric Showers
You can narrow your results further by selecting the appropriate option from the boxes below
Select a category...
View the full range of Electric Showers available at MX.
Stylishly designed Handwash Units ideal for domestic and commercial use.
A stylish Electric Shower range with easy to use features.
Fully Thermostatic range of Electric Showers with + or - 1 degree temperature control.
Fully BEAB Care and RNIB Approved range of Thermostatic Care Electric Showers.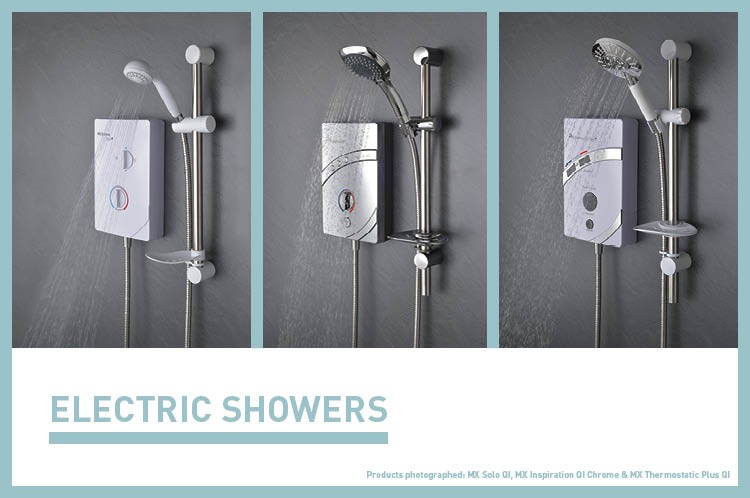 Need further help?
Click here to find the right product for you...